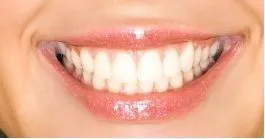 Bonding is a popular method to enhance the aesthetics of your smile. Bonding can be used to correct cracks or gaps in teeth, as a filling after a cavity has been removed, or to cover up stains or discolored teeth.
A composite resin is used on the affected tooth or teeth. It is molded and sculpted over an adhesive gel that is placed on the tooth. After the resin has been applied an, LED light is used to harden the resin, which is then polished to give you a fresh, new smile.
Bonding is an obvious improvement over unsightly silver amalgam fillings. It's durable and can potentially last for many years with the right home care. It is a safe, affordable, and attractive solution for many dental problems.
Most of us will need a dental filling at some point in our lives; the good news is that we no longer have to live with the unsightly look of metal amalgam fillings. Composite resin is now the material of choice for dental fillings. Besides its more esthetically pleasing appearance, it offers numerous other benefits for patients including requiring less natural tooth structure to be removed than amalgam fillings, which allows Dr. McKenzie to maintain as much of your natural tooth as possible .