The process of getting a crown placed used to require a minimum of two long appointments, and at least 2 weeks of waiting for completion. This does not account for a temporary crown breaking or falling out, which would require additional visits and more time out of your busy schedule.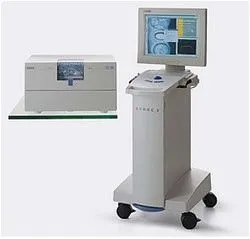 No Temporary.
No Messy Impressions.
One Easy Appointment.

All this has changed, however, with CEREC same-day crowns, and McKenzie Family Dentistry is proud to offer this revolutionary technology to our patients.
CEREC allows us to scan a 3-D image of your tooth, which Dr. McKenzie can use to customize and design your new tooth. The image is then sent directly to our milling machine located right in our office. Dr. McKenzie will custom shade your new tooth so it naturally completes your smile, and CEREC will fabricate your new tooth while you wait. The result is that you will leave our office with a beautiful, high-quality restoration that is completely finished and you can be proud of.